RealScan-G1
Single-Finger Enrollment Scanner

RealScan-G1 is a FBI PIV certified single-finger enrollment scanner featuring Suprema's hybrid Live Finger Detection technology.

Incorporating Suprema's superior optical engineering, it offers all essential features packed into a slim and compact form factor making it ideal for civil and criminal ID projects that require high-speed fingerprint capturing.

RealScan-G1 ensures high quality image capture through automated image quality verification with halo & ghost image elimination feature.
FBI PIV Certification for Civil & AFIS


The FBI PIV-IQS certification requires strict quality measures for single fingerprint scanner and it is an essential certification for US government and most countries' pulic procurements
.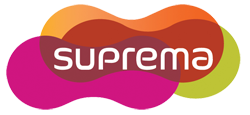 Hybrid Live Finger Detection (LFD) Technology


Suprema's Hybrid LFD technology distinguishes dynamic image characteristics of the fake fingers from those of live fingers.
Through advanced analysis algorithm to distinguish slight abnormalities in dynamically altering pattern of fingerprints images, and comparison of several static features that defines liveness or unnaturalness, fake fingers are clearly distinguished. The technology provides effective solution to protect the fingerprint system from fake fingerprints attacks.
IP54-rated Dust and Waterproof Structure
Slim and Compact Design

RealScan-G1 has been compactly sized to allow obstruction-free use for various kind of environment.

Its simple structure is well designed to easily mount on desktops and kiosks, and provides extra efficiency in peration and maintenance.
Wide & Solid Platen for Easier Capturing

RealScan-G1 offers wide platen size to ensure easier capturing when fingers are placed. Its 1.1" platen captures 500 x 500 pixel image in resolution and prevents possible partial loss of fingerprint images.

The solid and scratch-free surfaces makes it durable for various kinds of stains and damages.
Back
RealScan-G1's is sealed against invasive moisture, dust and liquid damages.

RealScan-G1 Features IP54 rated protection.

Its meticulous sealing, combined with extra protective engineering, ensures faultless operation even under harsh conditions
Applications

Civil Identification
Driver's license, voter registration
Social welfare, banking
National Population register (NPR)

Criminal Identification
IAFIS / EURODAC
Law enforcement, national police agencies
Crime and Criminal Tracking Network & Systems (CCTNS)

Background Check
Employment background checks
Pre-employment screening
Airport & Border Check
IDENT (USA, Japan)
Enrollment & matching for foreign travelers

e-Passport & Visa
e-Passport issuance
e-Visa program

National ID Cards
Smart ID cards
Enrollment 1:1, 1:N matching
THE FUTURE OF BIOMETRICS