Maritime Security Equipment

4 x ZASTAVA 7.62x51
16 x Magazines of 20 rounds 7.62x51
4 x Rifles sling & manuals
1,000 x rounds in caliber 7.62x51
4 x Molle plates carriers / Tactical vests
8 x Stand Alone ballistic plates NIJ IV - 0101.06
4 x US PASGT Helmets level IIIA - 0101.06
1 x Military case EXPLORER model 13527B for 4 rifles
1 x Military case EXPLORER model 7641BE for Equipment
1 x Military case EXPLORER model 3818BE for ammunition

ZASTAVA Semi Auto Rifle M2010
Semi-automatic M2010 was created by modifying military rifles.

Kalashnikov system, the most popular functioning principle of semi-automatic and automatic weapons, was applied in Zastava semi automatic rifles M2010 in caliber 7.62x51 (.308 Win).

Semi-automatic h2010 features functionality in all terrain and climatic conditions.

Semi-automatic M2010 has a reliable and safe type of triggering mechanism.

Semi-automatic M2010 has a polymer stock with good ergonomic solutions and is perfectly balanced, resulting in a little jerk, low weight and very high compactness.

Cold forging technology is making pipes.

Charging M2010 is made of removable, polymer warehouse (frame).

Front and rear mechanical tombstones: last - overlapping adjustable, front - Music-adjustable.

Semi-automatic M2010 has a built-in dock optical sight, a kit may contain mounting an optical sight and optical sight.

The fact that several hundred thousand of the basic weapon were produced, that this is the official weapon in many Armies of the world, speaks enough of the advantages and validity of the purchase of its version M2010 7.61x51
Origin:
Caliber:
Magazine capacity:
Barrel length:
Weight:
Total Length:
Republic of Serbia
7.62x51 mm (308 win)
10 - 20 rounds
500 mm
3.90Kg
1030 mm
M2010 Set includes: 1 x Assault rifle PAP Cal 7.62x51, 4 x 20 rounds magazines, Sling, Handling and maintenance manuals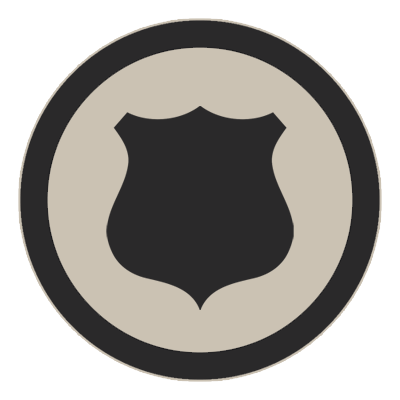 ---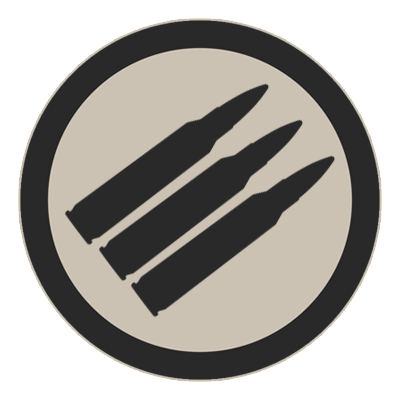 Front/Back pockets for ballistic plates
---
---
BALLISTIC PLATES MOLLE CARRIER

Adjustable Molle plate carriers
Weight: 1.48kgs
Color: Black or Green or Navy Blue
Material:1000D Nylon
Usage: Military, Tactical
Molle Tactical Standalone plates carrier
BALLISTIC SA PLATES LEVEL IV / NIJ 0101.06 for Plate carriers

Type:
Stand Alone structure plate for plate carriers

Material:
Alumina+PE (Single Curve and multi-hit capable) or Silicon Carbide+PE

Protection Level:
NIJ 0101.06 - IV

Designed for:
Police, Military, Special Forces

Color:
Black

Size:
25x30 cm

Weight:
2.78 Kg (±0.05)

Thickness:
23 mm

Protection:
7.62x54R API, 7.62x51 M80 AP, 7.62x63 M2 AP, 7.62x39 AK API
Ballistic plates level IV - NIJ 0101.06
BALLISTIC HELMET US PASGT LEVEL IIIA
Protection Level:
NIJ 0101.06 / IIIA (HP WHITE LABORATORY TESTED)

Ballistic Resistance:
NIJ IIIA against 9mm & .44mag to meet ballistic performance at 1640 fps (500 m/s) minimum; NIJ IIIA against AK54 pistol 7.62x25mm lead core bullet at the 5m distance minimum.

Basic material:
made from PE/Kevlar fabric

Protection area:
0.14 m2

Net weight:
<1.45 KG / PC

Accessories:
Foam donut in the top / foam pads in the back / suspension net / sweatband / camouflage cover / elastic band / chain strap.

Designed for:
Police, Military, Special Forces

Color:
Black, Navy Blue;

*Suspension system offers a secure, comfortable, adjustable, steady and firm fit.
US PASGT Helmet IIIA - NIJ 0101.06
We build special first aid kits (personal / team) for all kind of situations and according your needs and demands (Police, Special Forces, Military, Security teams).
1, T4 Haemostatic Bandage 10cm
1, T6 Haemostatic Bandage 15cm
1, Celox 15GR
1, Israeli bandage 15 CM
1, OLAES Modular Tactical Bandage 10 cm
4, Haemostatic Bandages Sterile (different sizes)
2, Steroply bandages (different sizes)
5, Burnshield Blots 3.5 ml
1, Burnshield Hydro gel Dressing 10 X 10 cm
1, Burnshield Hydro Gel Bottle 50ml
1, CPR Face Shield
4, Elastic Bandages (different sizes)
20, Sterile Gauzes (different sizes)
1, Tactical First Aid Shears
6, Safety Pins Assorted
5, ITT Warrior Hygiene Wipes
1, Tourniquet tactical soft
2, CRAVAT Military Sterile Triangular Bandage & more
2, Sterile Strips (different sizes)
20, Tactical Medical Gloves - Black
2, Eye pad Sterile Dressing with Bandage
2, Eye pad Oval Sterile Dressing
2, Ice Compress
20, Water Proof Plasters (different sizes and shapes)
2, First Aid Emergency Blanket
8, Syringes Sterile (different sizes)
1, Plastic Tongue Tweezers Magill Type
1, Mouth Opener
1, Combat Casualty Tag
1, SAM Splint Military Large - Roll
1, AMBU Military Perfit Ace Ajustable Extrication Collars
10, Sodium Chloride Amboules 10ml - Sterile
10, Sterile Adhensive Gauzes (different sizes)
1. Multi Trauma Elarge Sterile Dressing
1, KRINKLE Gauze for Ballistic Wounds
1, Tactical Medical Z-Pak Gauze
1, HALO Chest seal
1, Combat Surgical Tape 5cm X 10m
Yukon Point 10x42 Roof Prism WP Binoculars: Slim, sleek and highly attractive binocular that is innovatively designed for performance and ergonomics.

High quality optics and roof prism optical system ultimately results in high quality image in terms of clarity, image brightness and sharpness.

Whether its dusk or dawn, Yukon Point 10x42 offers brighter image with full details due to its ability to gather and transmit more light from the optical elements.

Hermetic seal is applied in the binocular to keep it air tight and nitrogen purge technology keeps the binocular from internal fogging.

The binocular got IPX7 rating that is, the binocular remain safe if it remain immersed in water beyond 1 meter.

This ability of Yukon Point 10x42 ensures great ability while using the binocular under harsh environmental conditions and precipitation.

The eclipse lens cover system secure the lens caps to the binocular body and prevents the lens caps of being lost.

Larger eye relief and diopter setting facilitates the binocular adjustment to individual eye sight and for eye glass viewers.

The binocular is capable enough to be used at twilights due to its multi coated optics that help transmission of more light through the optical elements.

Yukon Point 10x42 is supplied with carrying case, cleaning cloth neck strap, manufacturer warranty and operating manual to facilitate protection and easy handling.
YUKON Point 10x42 Binoculars
Features - Yukon Point 10x42 Water Proof Roof Prism Binoculars

- Optimal visual magnification x10
- Roof prisms optical system based
- Waterproof housing made from glass reinforced plastic is nitrogen-purged which prevents condensation on interior optical surfaces
- High Image Quality
- Right eye piece dioptre adjustment of +/-5.5 dioptre
- IPX7 IP Rating
- Central focus mechanism
- Lightweight and convenient form of Hermetically sealed
Prism Type
Magnification
Field of view
Field of View, at the Distance of 1000 m
Exit Pupil
Lens diameter
Twilight factor
Eye Relief
Operating Temperature
Resolution, sec
Close focus distance
Focusing range of the centre focus mechanism
Focusing range of right eyepiece
Degree of protection, IP Code
Dimensions
Weight
Roof
10x
6.5°
114m
4.2mm
42mm
20.5
15mm
-30 … +40 °C
5.5
1.3m
+/-7 dioptre
+/-5 dioptre
IPX7
178x128x58mm
800g
Explorer Cases are the first of their kind to be manufactured in Europe, indeed their clean lines and good looks reflect their Italian heritage.

The Explorer Cases have been subjected to a series of controlled laboratory tests to prove their suitability for use in the most extreme and hazardous applications and ensure that they the exacting standards of:
IP67 Dustproof - Waterproof; Defence Standard 81-41 Level J; STANAG 4280 (edition 2); Conformity with the Directive 2002/95/EC - MIL-STD 810F/810G
.
Copyright 2008 - International Armour, All rights reserved
We only legal trade with countries/companies that are not under any sanction by the UN and the EU